Description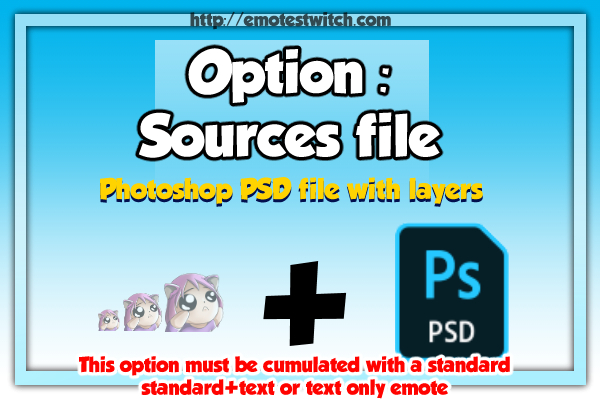 12 days max delivery – Livraison sous 12 jours
This option can't be bought alone. This only apply to one (x1) emote, change the quantity if you need it for more than 1 emote.
With this option I'll send the PSD (photoshop) source file. Please indicate for wich emote(s) in your order.
—
Cette option ne peut pas être achetée toute seule. Elle ne s'applique qu'à un emote à la fois, changez la quantité si vous en avez besoin pour plusieurs emotes.
Avec cette option je vous enverrai le fichier source PSD (Photoshop). Merci d'indiquer pour quel emote(s) dans votre commande.