Description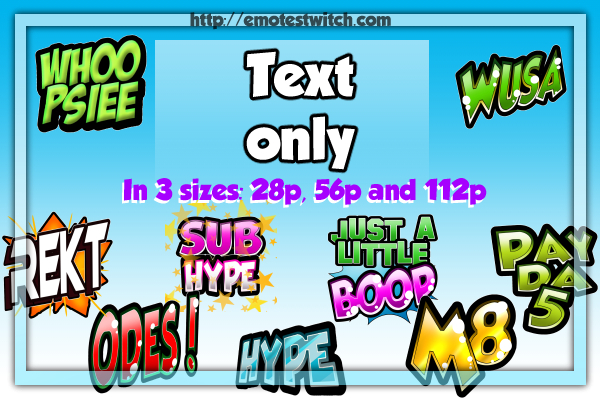 12 days max delivery – Livraison sous 12 jours
I will create an exclusive Text Only emote according to your description.
Emote will be delivered in 3 sizes (28,56 and 112p) with transparent background. Extra size (1200p) can be bought as an option.
—
Je créerai un emote (texte uniquement) exclusif en accord avec votre description.
L'Emote sera livré en 3 tailles (28,56 et 112p) avec un fond transparent. Un format supplémentaire (1200p) peut être acheté avec une option.